The Redden's have been married for over 20 years and were ordained under the ministry of Dr. Groce.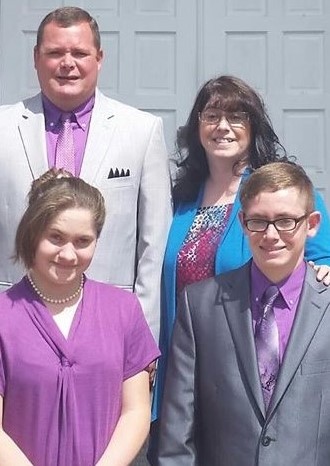 Brother Redden comes from Tallassee, Alabama while his wife was raised in Killeen, Texas. Brandon was saved as result of the bus ministry. In 1997 God called him to preach while attending Venture Of Faith Baptist Camp. Following Bible college God lead the Redden's into children's home ministry. They served for 16 years reaching young people from all walks of life. Brother Redden considers it an honor to be Dr. Groce's Assistant. Patty was raised in a Pastor's home. She is a stay at home mom. Patty loves serving alongside her husband. God has blessed her with a knowledge of computers and has allowed her to help us in the area of our website and media department. The Redden's have two children. Andrew and Katelynn who serve alongside them helping in the Bus Ministry, Awana's, Nursery, and going Soulwinning.
The Redden's have A desire to see reach our community for Christ!